Category Archives: Parallels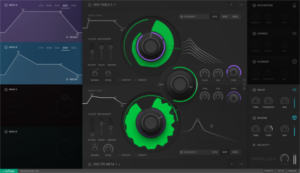 Imperial Pad
Black Viola
Organo di Virano
Phaedra
Distant Melodrone

Parallels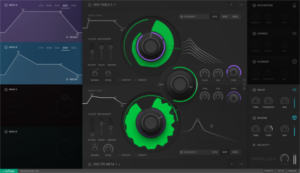 "Unique sounds for unique ideas.
A plug-in soft-synth with dual wavescanning source sections.​
Sonic progression within each waveform means near-infinite source-material.​
Hundreds of expertly-created presets from world-leading synth artists, engineers, and sound-designers, including Brian Transeau a.k.a. BT, Richard Devine, Inhalt, and more.​
For cinematic scoring, for expressive, intelligent, modern electronic music, for video game and theatrical soundscaping… a one-off synth can create a one-off mood. How often have you looked at your everyday workhorse synth with its million billion options, and thought, "nothing here sounds quite right!"?
Buchla 259e TWG, DP A-108 VCF, DP A-110-1 VCO,
DP A-114 Ring Modulator, DP A-101-2 LPG, DP A-188-1 BBD Module, DP A-118 Noise/Random, DP A-132-3 Dual VCA,
DP A-140 ADSR, DP A-147 VCLFO,
IJ myFold, IJ Korgasmatron II, IJ Rubicon,
MI Braids, MI Clouds, MI Rings,
Modular, Parallels, Spring Reverb, Tube Delay
by