CZ V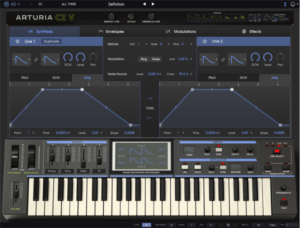 "Casio's mid-'80s digital synths were light on price and big on sound. One listen and you'll be really big on the new, improved CZ V.
Like you, we love synths of every flavor. That's why we just had to recreate the true essence of Casio's patented phase distortion synthesis that made their CZ series so popular. You don't need to understand how phase distortion works—just let your ears tell you how cool and unique it would sound in your music.
As you've come to expect from all of Arturia's V Collection, our enhancements transform CZ into an even more formidable sonic force that can transform your music.