KONTAKT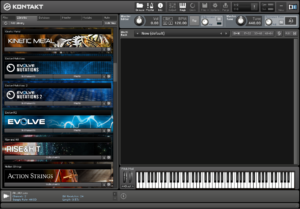 "THE INDUSTRY-STANDARD SAMPLER
Play and control a vast range of cutting-edge sample instruments
On-board library with 1,000+ instruments and 43+ GB of content
Ultra-deep sample editing and instrument building options
THE WORLD OF KONTAKT
KONTAKT is the world's leading software sampler. Its sophisticated sound engine, wide array of effects, powerful modulation possibilities, and advanced scripting brings a universe of sound to life with unrivaled playability and realism. And with an ever-growing feature set, KONTAKT continues to be the sample engine behind the future of sound.
INFINITE SOUND
The KONTAKT Factory Library includes a versatile range of instruments right out of the box – a ready-to-use toolset of over 43 GB of high-quality samples and more than 1000 production-ready instruments, including synths, choirs, acoustic and orchestral instruments, drum machines, and much more.
KONTAKT's cutting-edge features and advanced performance possibilities are the driving force behind Native Instruments' growing list of premium sampled instruments. An open platform for development, KONTAKT powers a vast array of third-party instruments from the world's top instrument builders.
EDIT AND BUILD
KONTAKT is a playground for anyone working creatively with samples. Arrange, edit, loop, slice, and time-stretch your samples using seven playback modes. Shape samples in ways subtle to extreme using 84 built-in effects. Animate any sound with endless modulation possibilities and take control of multiple sample groups with sophisticated routing options.
FACTORY LIBRARY
Band
The band collection contains many of the instruments you would expect to find in any style of band ensemble, whether jazz, funk, soul or rock. As well as the fundamental rhythm section instruments (drums, bass and guitars) you will also find a selection of acoustic and electric pianos, electric organs, saxophones and brass (both solo and ensembles).
Choir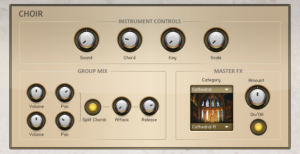 The choir was specifically recorded for the KONTAKT Library. It is based on a chamber choir comprising of female sopranos and altos, and male tenors and basses. The Choir collection contains a variety of vowels, with patches allowing you to morph between them using dynamic keyswitches or the mod wheel. The Performance View features (PV button in the Instrument header) make it possible to create a sound ranging from an intimate baroque chorale to a bombastic cinematic soundtrack.
Orchestral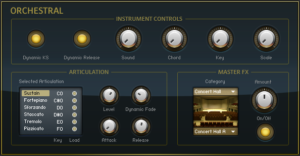 The orchestral collection contains many articulations of all of the important orchestral instruments. The KONTAKT script allows you to dynamically switch between playing styles for many of the included instruments.
Synth
This collection contains all of the contemporary styles of synthesized instruments you could want. The new Performance View for this collection allows you to mix two sample sets and combine them with filters and effects to produce the sound you need.
Urban Beats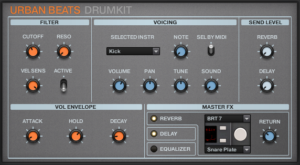 The Urban Beats is full of pre-made and sliced loops exclusive to KONTAKT. The new Performance Views allow you to play the Slices, mix the included loops, produce your own beats, and even dynamically apply effects using your MIDI keyboard.
Vintage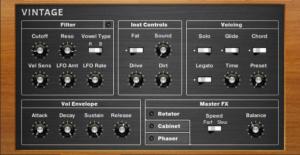 This collection contains all the old style electronic gear. Drum machines, string machines, analogue and digital synths and even toys are all included here. The Instruments here are intended to be authentic and thus contain some of the flaws (and thus also the character) of their original counterparts.
World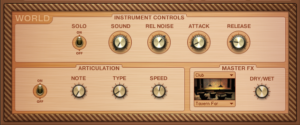 The World collection contains Instruments from a variety of different musical cultures — useful for adding an exotic edge to your tracks."

Presets of Factory Library